After writing a list of all the channels I thought would be interesting to work on, I decided on Good Food.
My ideas for what will happen are still kinda vague and not thoroughly thought through yet, as you can see below:
So while my ideas for what will actually happen are still coming together I have decided to focus on the aesthetic that I want to go for.
I wanted to my idents to be light hearted and funny(hopefully). I really wanted to try some stop motion so my mind immediately went to:
Plasticine tomatoes.
And as I delved deeper into plasticine vegetables I found more styles that I liked and came up with more ideas.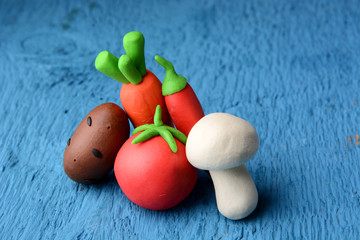 I want a minimalist style. A simpler block colour background, either white or a colour to either make whats on the kitchen top stand out or contrast.
I feel like my characters should have eyes. Just trying to decide whether to have those eyes in plasticine or maybe add them on in TVPaint which may also give me a chance to add arms.